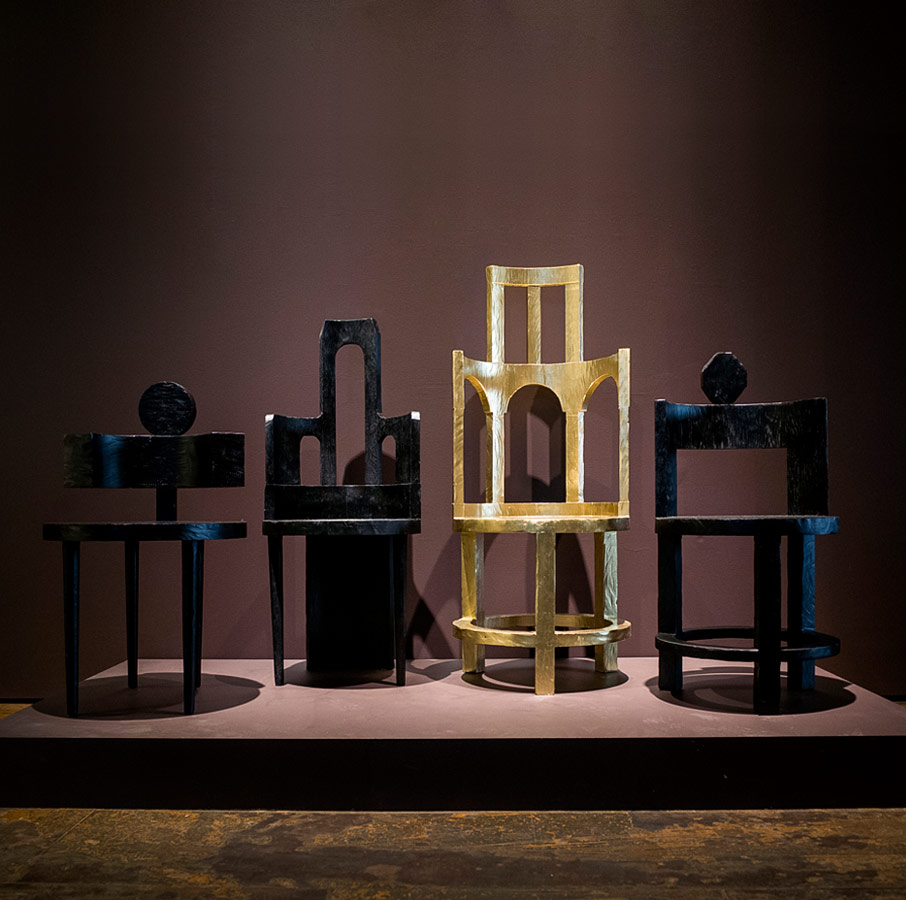 Sculptural Chair - Gold
Wild Minimalism
Drawing inspiration from ethnic Georgian furniture, each truly a one-of-a-kind, hand sculpted timber chairs exemplify a theme of wild minimalism. Each chair uses different shapes and motifs to create an object of sculptural wonder (This one, painted gold introduces the theme of Alchemy and mysticism).
Archaic, yet modern these pieces use traditional old hand carving techniques to create a completely new spin on a design staple. Crafted from timber, that is more than one hundred years old, these chairs are a true collector's items.
Available in four different shapes: Sculptural Chair I, Sculptural Chair II, Sculptural Chair III and Sculptural Chair Gold.
MATERIALS:
Painted Reclaimed Oak