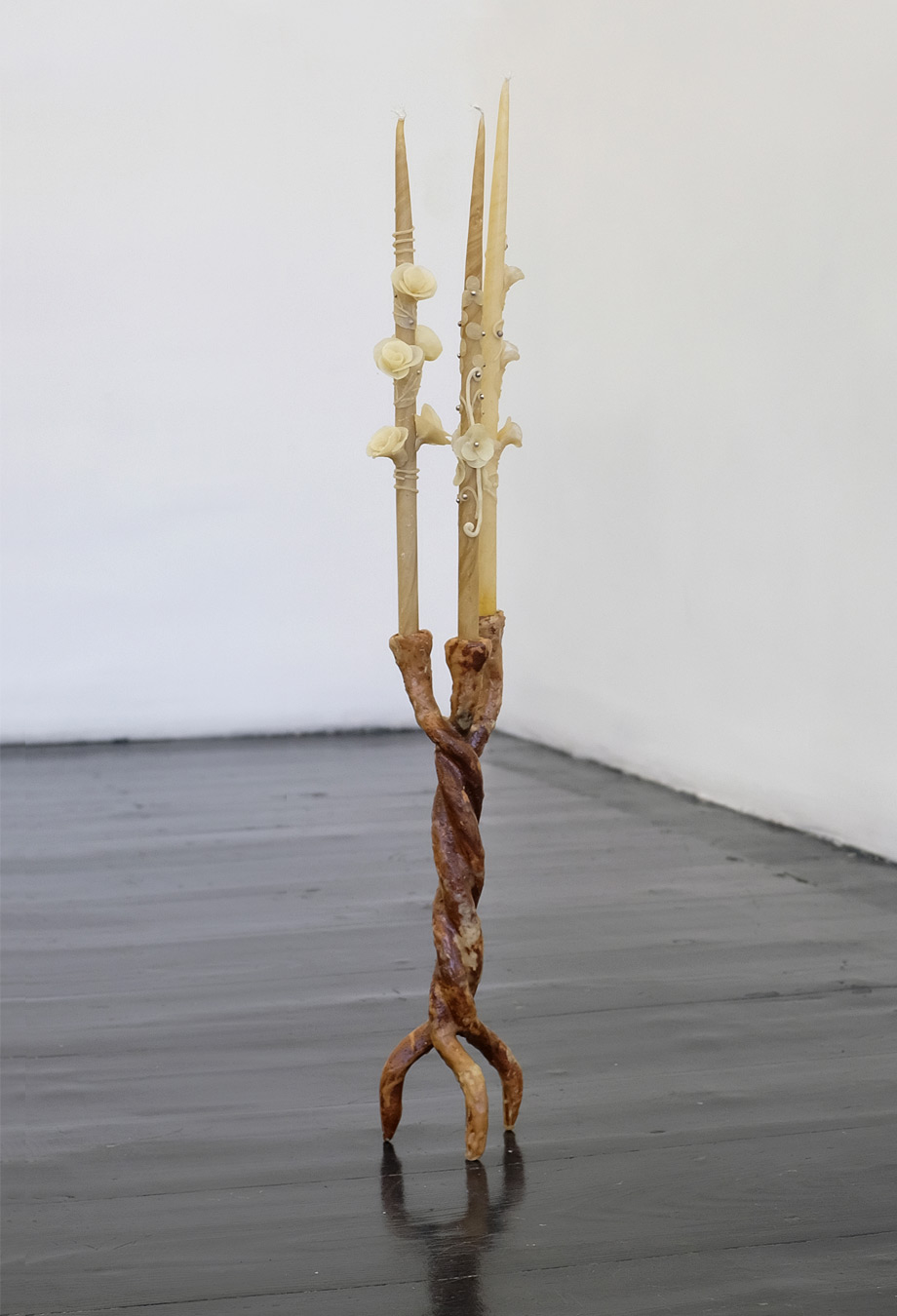 Sacral Geometry Candle Holder
Sacral Geometry
Sacral Geometry is a clash between solid and fluid, permanent and fleeting.
It is an attempt to solidify and capture something, that melts and evaporates into an immortal form. Endowed with the sensory power, the objects become an outer expression of humans everlasting Inner Conflict on mortality.
Sculpted by hand, this clay and wax candle holder is a good example of this concept.
Rooms Studio and Shotiko Aptsiauri
(C) 2021